CREDO
I believe in one dance
father, all-resonant
revealer of heaven and earth
and of all things visible and invisible:
Light of body,
very dance of very souls,
begotten, not made,
ever-present,
by whome all things are transfigured.
Who for us men and for our salvation
came down from heaven
before all worlds
and was incarnate in the bodies of mortals
and humanized them.
And was crucified during the consumer society,
suffered and was buried
and rises again in isolated places
where no scriptures exist.
And comes again with glory
to enliven both the quick and the dead:
whose kingdom shall have no end.
I believe in a holy dance,
lord, giver of life,
who proceedeth from independent communities
who speaks by the flesh of humans,
instead of the prophets.
I acknowledge that it constitutes a baptism
for the remission of afflictions and sins
the resurrection of dead limbs,
and the life of the world to come.
Alkis Raftis
It is part of  The HISTORY OF DANCE portal. Food for the thoughtful dancer 
Suggestions and material offered by visitors are welcome.
We can send images in high resolution for non commercial use
https://sites.google.com/site/acrobaticdancehistory/home       (originally designed by Adamantia Angeli)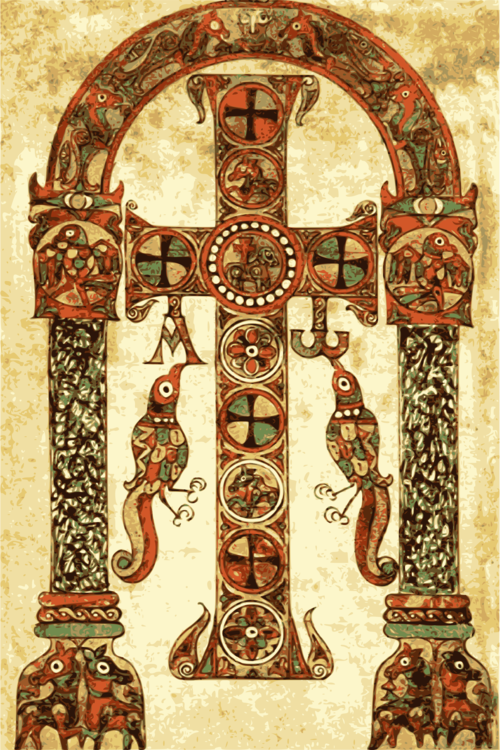 Español
El Credo del bailarín
Creo en una sola danza
padre, toda resonante,
reveladora de los cielos y de la tierra
y de todas las cosas visibles e invisibles:
Luz del cuerpo,
danza verdadera de alma verdadera,
engendrada, no creada, siempre presente,
por quien todas las cosas se transfiguran. 
Quien, por nosotros los hombres y por nuestra salvación
descendió de los cielos
antes de todos los mundos
y fue encarnada en los cuerpos de los mortales humanizándolos. 
Y fue crucificada en la sociedad de consumo,
padeció y fue sepultada
y se elevó de nuevo en lugares aislados
donde no existen escrituras. 
Y viene de nuevo con gloria
para animar a los vivos y a los muertos:
cuyo reino no tendrá fin. 
Creo en una danza sagrada,
Señora, creadora de vida,
que procede de las comunidades independientes
que habla de la carne de los seres humanos,
en lugar de los profetas. 
Reconozco que constituye un bautismo
para la remisión de las aflicciones y pecados,
la resurrección de los miembros muertos,
y la vida del mundo por venir.
Alkis Raftis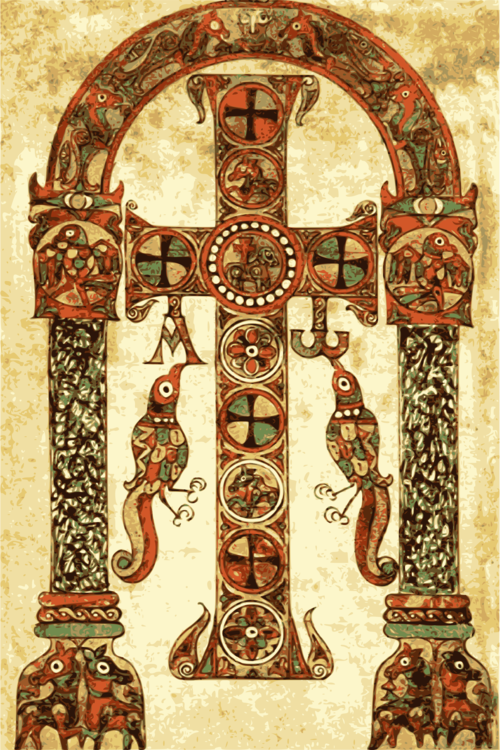 Français
Credo
Je crois en une danse,
mère toute-résonante,
qui illustre le ciel et la terre
et toutes choses visibles et invisibles.
Lumière de corps,
vraie danse de vraies âmes ;
qui n'a pas été faite, mais engendrée ;
présente partout
et par qui toutes choses peuvent être dites.
Qui est descendue des cieux pour nous
hommes, et pour notre salut
avant tous les siècles ;
et a pris chair des corps
par l'opération de l'esprit
et qui les humanise.
Qui a été crucifiée par la société marchande ;
qui a souffert et a été mise au tombeau ;
qui est ressuscitée en des lieux isolés,
là où l'écriture n'existe pas.
Qui vient de nouveau, pleine de gloire
pour animer les vivants et les morts,
et dont le règne n'aura point de fin.
Danse sanctifiant l'esprit,
qui est aussi seigneur et qui donne la vie ;
qui procède de communautés autonomes ;
qui parle par le corps des humains
à la place des prophètes.
Je confesse qu'elle constitue un baptême
pour la remission des douleurs et des péchés,
pour la résurrection des membres morts
et la vie du siècle à venir.
Alkis Raftis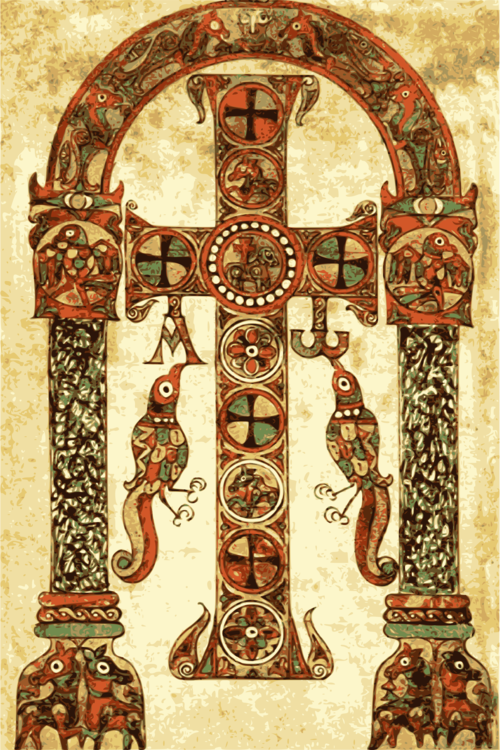 Srpski
Verujem u jednu Igru
Boze, koja odzvanja
otkrivajuci nebo i zemlju
i sve stvari vidljive i nevidljive
Svetlost tela,
ples samih dusa,
darovana, a ne nacinjena,
uvek prisutna,
pred kojom sve menja oblik.
Koja je za nas ljude, i spasenje nase,
spustena sa nebesa
pre svih svetova,
i ponovo rodjena u telima smrtnika
kao covecnost.
I razapeta kroz vremena razornicka
mucena i sahranjena,
da uzvisi se ponovo na osamljenom mestu,
gde sveta pisma ne postoje.
I vrati se ovencana slavom,
da ozivi svojom snagom i mrtve,
cije carstvo treba da bude beskrajno.
Verujem u svetu Igru,
Boga, koji daruje zivot,
koja potice iz nezavisnih zajednica,
koja govori kroz bljesak ljudskog tela,
umesto prorocanstva.
Tvrdim da predstavlja krstenje,
za oprost i oslobodjenje od svih grehova i bolesti,
za vaskresenje bezzivotnih grana,
i svetlosti zivota koji treba da dodje.
Translated by Adrianna Jung
City Ballet, Belgrade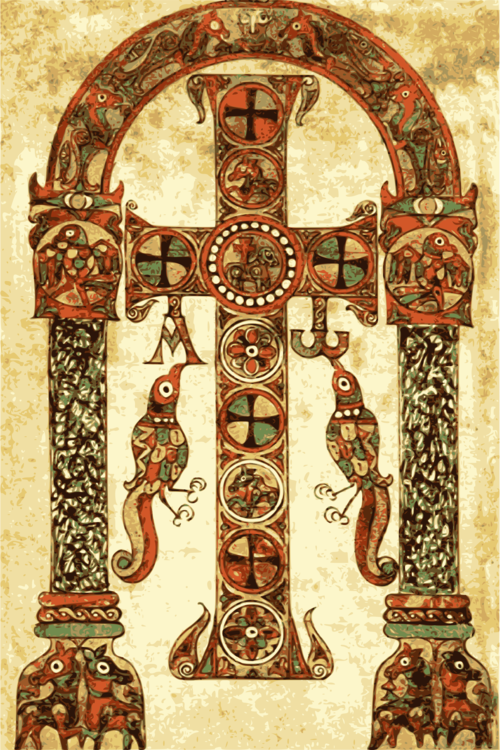 Ελληνικά
Πιστεύω
Πιστεύω εις έναν χορόν
πατέρα, πανδαμάτορα,
εκφραστήν ουρανού και γης,
ορατών τε πάντων και αοράτων.
Φως εκ του σώματος
χορόν αληθινόν εκ ψυχών αληθινών,
γεννηθέντα, ου ποιηθέντα,
πανταχού παρόντα,
δι ου τα πάντα μετουσιώνονται.
Τον δι ημάς τους ανθρώπους
και διά την ημετέραν σωτηρίαν
κατελθόντα εξ ουρανών
προ πάντων των αιώνων
και σαρκωθέντα εκ σωμάτων θνητών
και πνεύματος αιωνίου,
και ενανθρωπίζοντα.
Σταυρωθέντα επί εμπορευματικής κοινωνίας
και παθόντα και ταφέντα
και αναστάντα εις μέρη απρόσιτα
όπου ουκ υπάρχει η γραφή.
Και πάλιν ερχόμενον μετά δόξης
ζωογονήσαι ζώντας και νεκρούς.
Ου της βασιλείας ουκ έσται τέλος.
Χορόν άγιον, κύριον, ζωοποιόν,
εξ αυτοδυνάμων κοινοτήτων εκπορευόμενον,
λαλούντα διά του σώματος των ανθρώπων,
αντί των προφητών.
Ομολογώ ότι αποτελεί βάπτισμα
εις λήθην βασάνων και αμαρτιών,
εις ανάστασιν απονεκρωμένων μελών
και ζωήν του μέλλοντος αιώνος. Αμήν.
Αλκης Ράφτης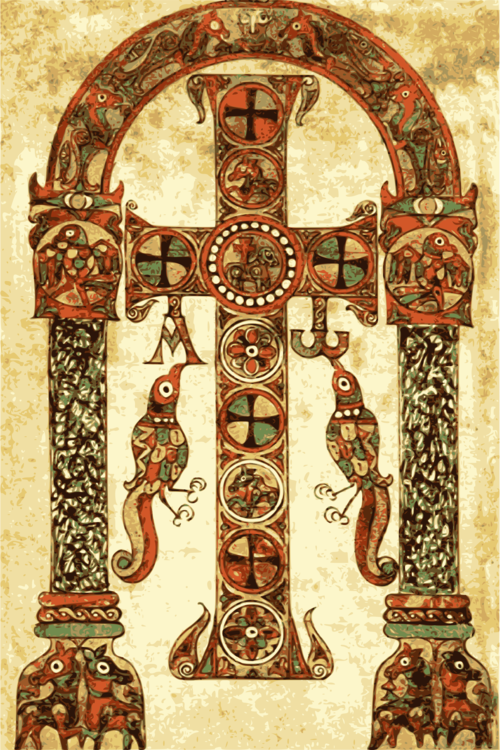 Русский
Я верю, что танец единый,
и он есть источник, в котором
все отражения неба,
земли, и веществ, и существ.
Он просвещение телу,
огонь, зажигающий душу,
таинственно свыше рожденный,
пронзающий и вездесущий.
Когда-то сошедший с неба
для нас и нашего счастья,
он смертное наше томленье
бессмертием напоил.
Но в топях животного быта
он был почти захоронен.
Лишь в тайных вершинах духа
таился без писаных слов.
И вновь возвращается в славе,
и вновь оживляет восторги,
и царство его не узнает
отныне пределов земных.
Я верую в танца святость,
в божественное происхожденье,
которое выше различий
традиций, культур или рас.
Свидетельствую: он – очищенье
от всех заблуждений и страхов,
он – преображение плоти
В бесконечную жизнь.
Translated from english to Russian by Aleksejs Telepna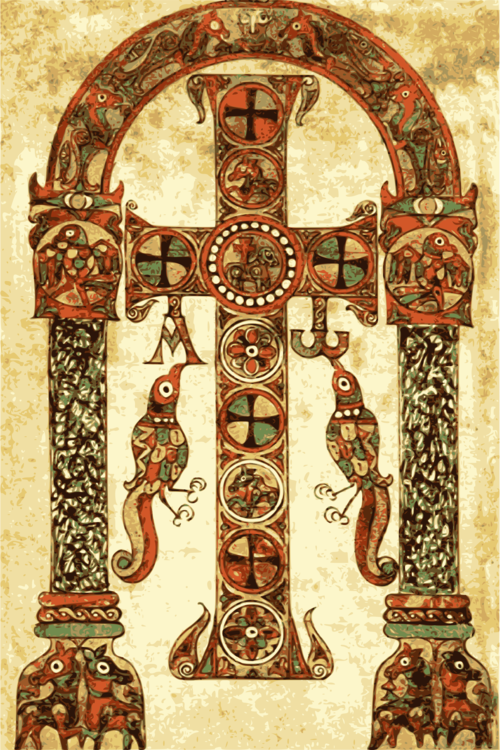 Italiano
Credo in una danza,
madre, onnipresente
rivelatrice del cielo e della terra,
di tutte le cose visibili e invisibili:
Luce del corpo,
Vera danza di vere anime,
Generata, non creata,
Sempre presente,
Dal quale tutte le cose sono trasfigurate.
Che per noi uomini e la nostra salvezza,
Discese dal cielo
Prima di tutti i mondi
E si è incarnata nel corpo dei mortali
E li ha resi umani.
E fu crocifissa durante la società dei consumi,
soffrì e fu sepolta
ma risorge ancora in luoghi isolati
dove non esistono scritture.
E torna di nuovo con gloria
 Ad animare i vivi e i morti:
il cui regno non avrà fine.
Credo in una sola danza sacra,
Signora, datrice di vita,
che procede da comunità indipendenti

che parla con la carne degli esseri umani,

invece che dei profeti.
Riconosco che costituisce un battesimo

per la remissione dei peccati e delle afflizioni

la risurrezione di arti morti,

e la vita del mondo che verrà.
 Alkis Raftis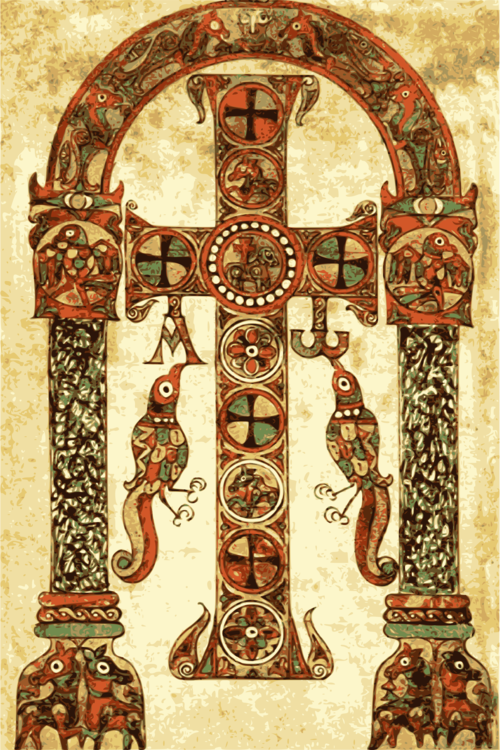 简体中文
信经

我信唯一的舞蹈
天父,一切的共鸣
天地及一切有形无形万物的揭露者:
从身体所出之光芒,
从真灵魂所出之真舞蹈,
是生非造,
无所不在,
万物由彼而改变。

祂为要拯救我们世人,
于万世之先从天降临,
体现在无数凡人的身躯内,
并使之成为人。

祂在消费社会中被钉在十字架上,
受难而被埋葬,
后于不存有经文的遥远孤立地区复活。

祂在荣耀中归来,
为生者死者带来生气:
祂的国度万世无终。

我相信唯一的神圣舞蹈,
主,生命的赋予者,
自独立的共同体而发,
言于凡人的血肉之躯,
而非藉由先知之口。

我相信因为赦罪设立之独一洗礼,
我望死者之复活,
又望来世之永生。
翻译:孙天牧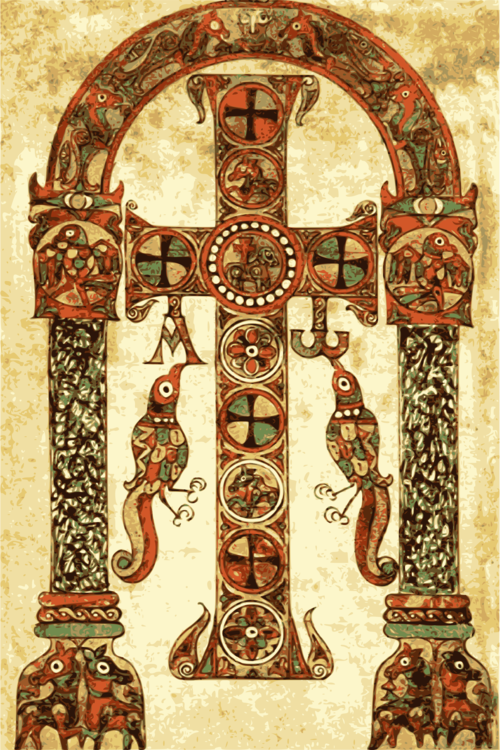 繁體中文
信經
我信唯一的舞蹈
天父,一切的共鳴
天地及一切有形無形萬物的揭露者:
從身體所出之光芒,
從真靈魂所出之真舞蹈,
是生非造,
無所不在,
萬物由彼而改變。
祂為要拯救我們世人,
於萬世之先從天降臨,
體現在無數凡人的身軀內,
並使之成為人。
祂在消費社會中被釘在十字架上,
受難而被埋葬,
後於不存有經文的遙遠孤立地區復活。
祂在榮耀中歸來,
為生者死者帶來生氣:
祂的國度萬世無終。
我相信唯一的神聖舞蹈,
主,生命的賦予者,
自獨立的共同體而發,
言於凡人的血肉之軀,
而非藉由先知之口。
我相信因為赦罪設立之獨一洗禮,
我望死者之復活,
又望來世之永生。
翻譯:孫天牧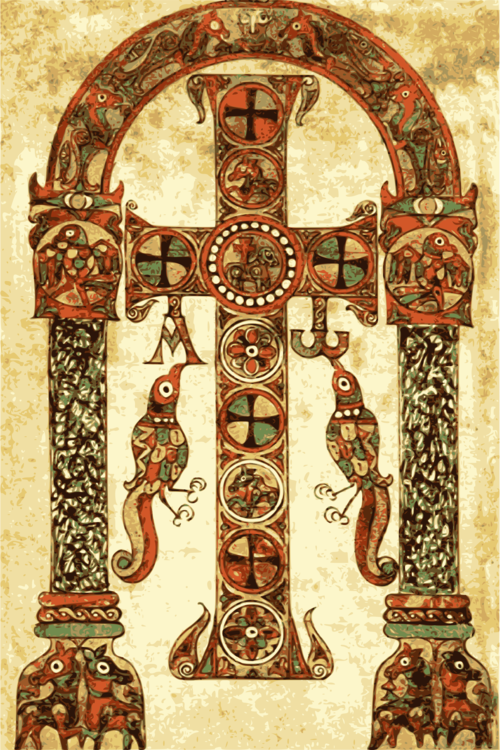 Português
Credo
Creio numa só dança
toda-poderosa
criadora do céu e da terra
e de todas as coisas visíveis e invisíveis:
luz do corpo,
danças de muitas almas,
gerada, não criada,
sempre presente,
através do qual todas as coisas são transfiguradas .
Por nós, homens, e por nossa salvação,
desceu dos céus,
antes de todos os mundos
e encarnou nos corpos dos mortais
e fê-los humanos.
E foi crucificada pela sociedade de consumo,
padeceu e foi sepultada.
E ressuscitou novamente em lugares isolados
onde não existem escrituras.
E vem novamente em glória
para animar os vivos e os mortos,
e o seu reino não terá fim .
Creio numa dança sagrada,
Senhora que dá a vida,
que procede das comunidades independentes
que fala pela carne dos seres humanos,
em vez dos profetas.
Reconheço que se trata de um batismo
para a remissão dos pecados e aflições
para a ressurreição de membros mortos,
e para a vida do mundo que há de vir.
Alkis Raftis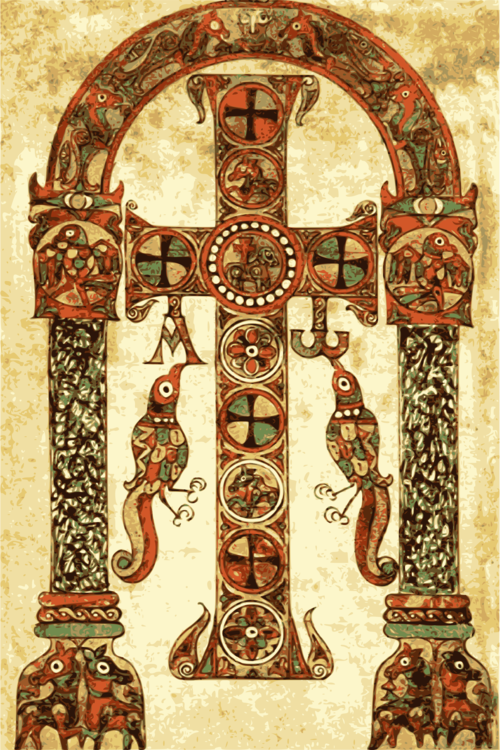 Hrvatski
Vjerovanje
Vjerujem u jedan ples,
Oca, sve zvonkog,
stvoritelja neba i zemlje,
svega vidljivoga i nevidljivoga:
koji je svjetlost tijela,
iskonski ples svih duša,
rođena, ne stvorena,
sveprisutna,
po kojem se sve stvari preobražavaju.
Koji je radi nas ljudi i radi našega spasenja,
sišao s Nebesa
prije svih svjetova,
utjelovio se u tijelima smrtnika
i očovječio ih.
Raspet u potrošačkom društvu,
Patio i bio pokopan,
i koji opet ustaje na mjestima samoće
gdje nema pravila.
I opet će doći u slavi,
Suditi žive i mrtve:
I njegovu kraljevstvu neće biti kraja.
Vjerujem u sveti ples,
Gospodine, koji daješ život,
Koji dolaziš iz neovisnih zajednica,
koji govoriš kroz tijela ljudi,
mjesto proroka.
Ispovjedam jedno krštenje
za oproštenje grijeha,
i uskrsnuće mrtvih,
i život budućega vijeka.
        Alkis Raftis
Translated by Ms. Tena Stanic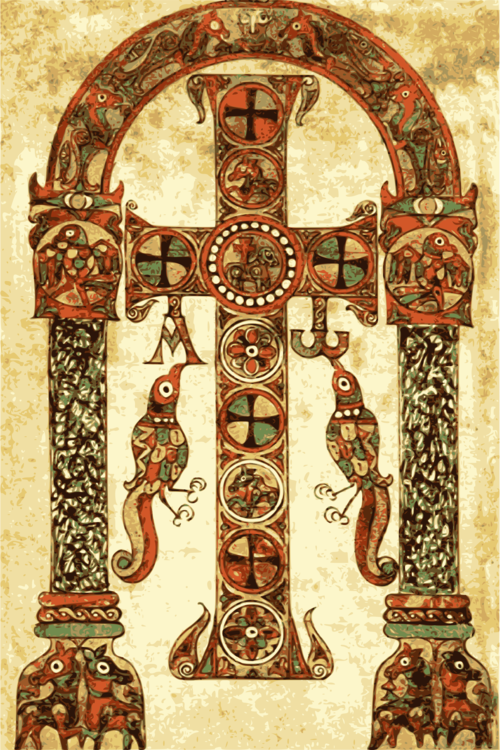 Română
Crezul Unui Dansator
Cred într-un singur tată
al dansului, in totul rezonant
descoperitorul cerului și al pământului
și al tuturor lucrurilor vizibile și invizibile:
Lumina corpurilor,
foarte dansant si de suflet,
născut, nu făcut,
mereu prezent,
prin care toate lucrurile sunt transfigurate.
Care pentru noi oamenii și pentru a noastră mântuire
a coborât din cer
înainte de toți vecii
și S-a întrupat în corpuri de muritori
și le-a umanizat.
Și a fost crucificat în timpul societății de consum,
a suferit și a fost îngropat
și se ridică din nou în locuri izolate
în locuri în care nu există scripturi.
Și vine din nou cu slavă
a însufleți atât viii cât și morții:
a cărui împărăție nu va avea sfârșit.
Eu cred într-un dans sfânt,
Doamne, dătător de viață,
care purcede de la comunități independente
care vorbește prin carne de om,
în loc de profeți.
Eu recunosc că aceasta constituie un botez
pentru iertarea de păcate și necazuri,
învierea membrilor morți,
și viața veacului ce va veni.
Alkis Raftis

translated by Ms. Aggeliki Bratsou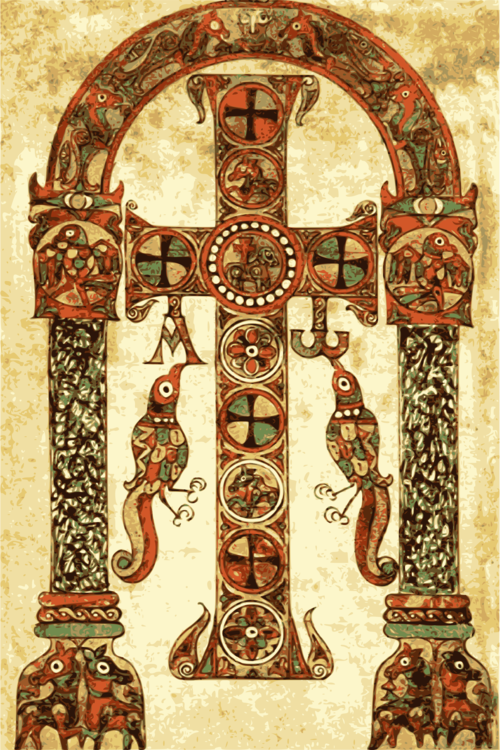 Deutsch
Das Credo des Tanzes
Ich glaube an den Geist des Tanzes,
den alles bewegenden Offenbarer des Himmels und der Erde
und aller sichtbaren und unsichtbaren Dinge:
die Erleuchtung der tanzenden Gestalt,
den wahrhaftigen Tanz wahrhaftiger Seelen,
einizigartig erschaffen, nicht von Menschen gemacht,
    allgegenwärtig,
 durch den alle Dinge ihre Verklärung erfahren.

Er kam zu uns Menschen zu unserer Erlösung
 herab aus dem Himmel
 vor der Entstehung der gegenwärtigen Welt.
 Er nahm seine Gestalt an in den Körpern der Sterblichen
und erhob sie auf eine höhere Stufe des Menschseins.
Er wurde ein Opfer der oberflächlich konsumierenden Gesellschaft,
er litt daran und wurde nach und nach vergessen.
 Aber er erscheint immer wieder neu an verborgenen Plätzen,
 an denen keine Gesetze ihn daran hindern,
 mit all seiner Macht und Pracht,
 um die Unsteten und die Toten mit neuem Leben zu erfüllen:
Seine Herrschaft wird kein Ende haben.
Ich glaube an den heiligen Tanz des Lebens,
 o Herr, Erschaffer allen Lebens,
 der sich in unabhängigen freien Gemeinschaften neu gestaltet,
 der sich in der menschlichen Gestalt äußert
 und nicht in den Schriften der Propheten.
 Dieser Tanz ist gleichbedeutend mit der Taufe
 zur Überwindung von Krankheit und Sünde,
 er bedeutet die Wiederbelebung des verloren gegangenen Körperbewußtseins
 und weist auf das Leben in einer vor uns liegenden Welt der Glückseligkeit hin.
Alkis Raftis (transl. by Ingo Guenther)